KOREAN FINANCIAL LEADERS AND EXECUTIVES EXPLORE CHINA THROUGH CHEUNG KONG GRADUATE SCHOOL OF BUSINESS
2018-05-09
The completion ceremony of the 6th DELA Program is held successfully in Shenzhen Campus
It has already been a few years since the importance of understanding the business environment in China was listed on the top priority of Korean executives and leaders. Yet, their enthusiasm to gain knowledge of the Chinese market does not diminish but grows continually. The Dong-A Economy Leader's Academy (DELA), South Korea's leading economic leadership education program, is an example of Korean leaders' eagerness for in-depth understanding of China through one of the best education sites in the nation.
As a course developed by one of the most prominent general dailies in Korea,
The Dong-A Ilbo
, DELA focuses on fostering the competency and international exchange among domestic economic, industrial, and financial leaders. Cheung Kong Graduate School of Business (CKGSB) has been jointly operating the program for six consecutive years since 2013, based on its long-term partnership with the media.

The completion ceremony of the 6th DELA was conducted in the school's Shenzhen campus on April 27, in which CKGSB faculty members including Assistant Dean Zhou Li attended. DELA participants, who are executives of South Korean financial institutes and corporations, received their certificates of the completion.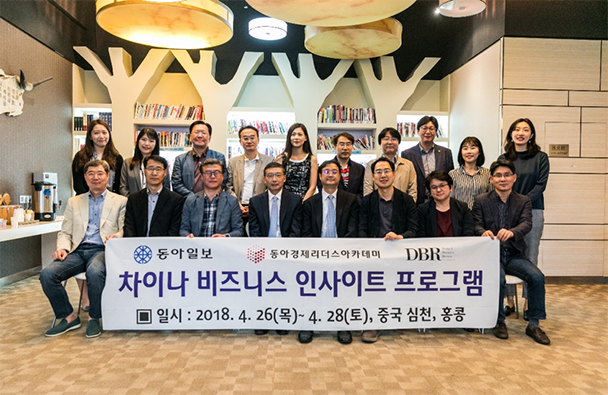 During April 26 and 27, participants attended seminars by the faculty on diverse topics, such as Chinese firms' business strategies, and opportunities and crisis found in the Chinese economy. Heated discussions followed after professors' seminars.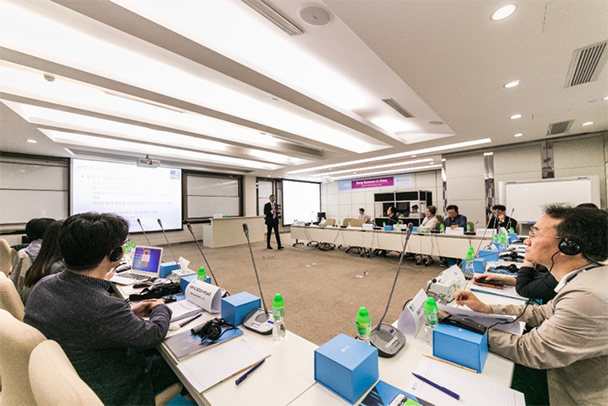 Furthermore, the program included a visit to corporations in Shenzhen, a city titled as Asia's Silicon Valley. "
Tencent
", the nation's largest internet giant co-founded by CKGSB's alumnus, and "WeBank", China's first online-only bank established by Tencent, were among the sites for participants' visits.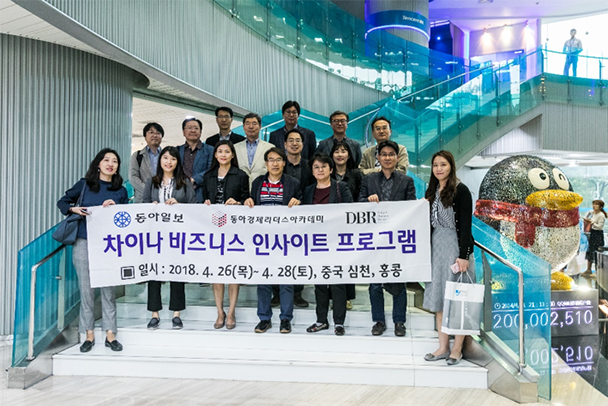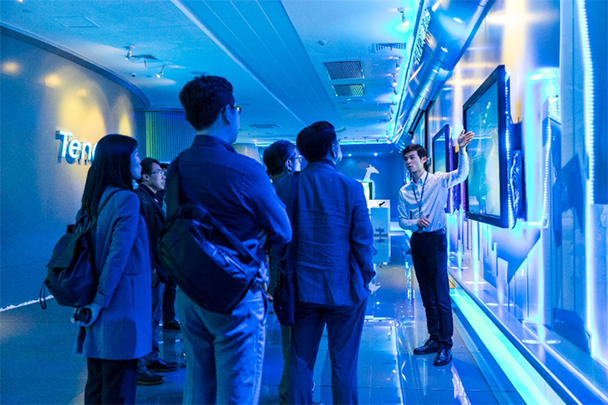 Assistant Dean Zhou Li remarked, "Chinese corporations' innovation model began from founders born in 1960s and 70s, such as Alibaba's Jack Ma and Tencent's Ma Huateng," he continued, "Now, it is inherited by leaders including 1980-born Frank Wang, the founder of DJI who conquered the global drone market – the new business leaders will spearhead China's new growth model."
To read the original Korean article in the Dong-A Ilbo, please click
here
.